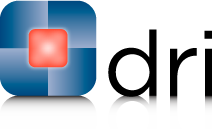 DRI is the leading organization of defense attorneys and in-house counsel. Membership in DRI provides access to resources and tools for attorneys who strive to provide high-quality, balanced and excellent service to their clients and corporations. MDTC and DRI have a long and close relationship from the mutual interest of improving the standards and education of the defense bar.
DRI is divided into twelve geographic regions consisting of State and Local Defense Organizations (SLDO's). The Regional Director works with the State Representatives in his/her region on DRI membership issues and in maintaining a close relationship with the SLDO therein.
DRI remains committed to exploring collaboration opportunities with our SLDOs and received very positive feedback on the SLDO/NDO Free DRI Membership offering that we re-instituted last year. We heard success stories from SLDOs and NDOs that used this to engage their members and to drive non-members to their organization. We are pleased to announce that we will once again be offering the program in 2023.
With this program, SLDO & NDO members will be able to join DRI for the first time at no cost for the first year. As in 2022, the program will include former DRI members who haven't had a DRI membership in at least 5 years. You can learn more about the program in the attached flyer. 
The program will run from June 15, 2023, through September 30, 2023. 
While the program won't be launching until June, we are requesting that SLDOs confirm participation by May 15, 2023.  
While you are welcome to confirm participate after this date, we can't guarantee that we'll be ready to launch with your SLDO on June 15
th
.
Once you confirm participation, we'll provide additional details on next steps.
MDTC Members Who Have Served as DRI Regional Director, State Representative and/or Board Member
Mary Massaron
President of DRI 2013-2014
Plunkett Cooney, P.C.
Bob Krause
Dickinson Wright
James Lozier
Dickinson Wright
José Brown
Cline, Cline & Griffin
Todd Millar
Swogger, Bruce & Millar Law Firm, P.C.
Ed Perdue
DRI Michigan State Rep., Central Regional Director, and Board Member
Dickinson Wright
Tim Diemer
Jacobs & Diemer, P.C.