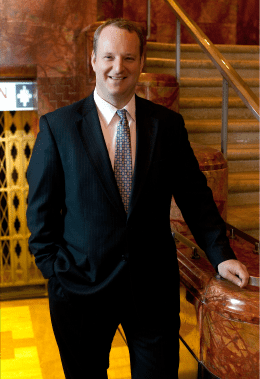 Timothy Diemer
500 Griswold St., Ste 2825
Detroit,
MI
48226
Phone: (313) 965-1900
Fax: (313) 965-1919
Biographical Info
Ever since joining the firm in 2005, clients have called upon Timothy A. Diemer to advocate on their behalf across a wide range of jurisdictions. Corporations, insurance carriers, small businesses, hospitals and doctors, municipalities and other civil litigants have benefitted from Mr. Diemer′s vigorous advocacy in state and federal courts of appeal, including the Supreme Court of the United States.
While the firm′s unique specialty is reversing devastating money judgments, Mr. Diemer′s appellate practice is wide-ranging and includes defending hard fought trial court victories against challenges on appeal, compelling interlocutory reversals of adverse evidentiary rulings or wresting the case away from the trial court when controlling questions of law present an opportunity for early appellate review before valuable resources are poured into a trial that may not be necessary.
At the trial court level, Mr. Diemer provides support for the defense team, working to exclude damaging evidence, drafting dispositive motions and jury instructions to preserve critical legal issues in cases where the stakes are so high that the client knows the case will have to be appealed. To learn more about some of Mr. Diemer′s successes, click on the Representative Cases Tab above.
In his time with the firm, Mr. Diemer has garnered numerous awards and accolades that recognize him for his talent as an appellate specialist. At the age of 32, Mr. Diemer was honored as a biographee in Best Lawyers of America, making him one of the youngest Appellate Lawyers in America to be so recognized. At the age of 35, Mr. Diemer became the youngest to ever serve as President of Michigan Defense Trial Counsel, a statewide association of trial lawyers who nominated an appellate lawyer to advocate on their behalf and serve as their leader.
Michigan Lawyer′s Weekly named Mr. Diemer one of Michigan′s Up & Coming Lawyers for 2012. These recent accolades follow additional recognition as a Top Lawyer by dBusiness Magazine and as a Michigan SuperLawyer for his work with the appellate team at Jacobs and Diemer.
Mr. Diemer is a frequent author and speaker on appellate practice. Click on the Media tab above to read his articles and opinion columns and learn about the awards he has received.
Prior to joining the firm, Mr. Diemer honed his appellate practice first as a Research Attorney at the Michigan Court of Appeals and then in private practice at a mid-sized law firm in metro Detroit. Mr. Diemer received his Juris Doctor from Boston College Law School in 2002 and his Bachelor of Arts from James Madison College at Michigan State University. Business litigation and Insurance Coverage matters round out his practice.