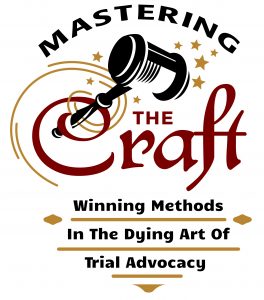 2020 Winter Meeting Part 3
Moderator: Frederick Livingston, Novara Tesija & Catenacci
12 noon – 12:35 p.m.
Title: Successful Jury Selection: What Every Lawyer Needs To Do and Must Avoid.
Description: Mr. Feeney will relate a lifetime of lessons in the esoteric art of picking a winning jury. Speaker: James P. Feeney, Dykema Gossett PLLC
12:40-1:15 p.m.
Title: Channeling Your Inner Napoleon – Applying the Principles of War to Your Trial Battles
Description: Former Marine officer and Persian Gulf War Veteran Ed Perdue will explain the principles of war and discuss how those strategies can help you win at trial and in other litigation campaigns.
Speaker: Edward Perdue, Purdue Law Group