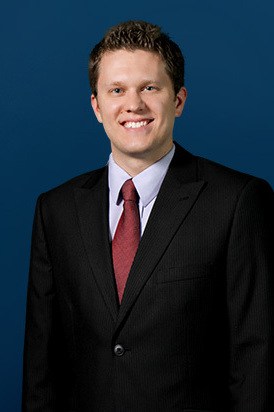 Robert Murkowski
150 W. Jefferson Ave., Suite 2500
Detroit,
MI
48226
Phone: (313) 496-8423
Fax: (313) 496-8451
Miller Canfield Paddock & Stone, PLC

Miller Canfield Paddock & Stone, PLC
Biographical Info
Robert E. Murkowski is a principal in the firm's Litigation and Dispute Resolution Group and a co-leader of the firm's Automotive industry team.
Robert represents clients in various complex commercial, corporate, antitrust, class action, contract, non-compete/NDA, sales commission/sales representative, intellectual property, trade secret, construction, securities, insurance, professional liability, fraud, tort, product liability, premises liability, asbestos, no-fault, and criminal defense matters in both federal and state courts and arbitrations.
As a Co-Leader of the firm's Automotive industry practice group, Robert regularly represents Original Equipment Manufacturers (OEMs) and tiered automotive suppliers in negotiating and litigating automotive supply disputes, stop-ship situations, sales commission/sales representative claims, warranty or indemnification matters, resourcing, insolvencies, pricing and tooling disputes, terms and conditions, contracting and supply chain risks, and other issues involving the Uniform Commercial Code (UCC). Robert currently serves as counsel to the Original Equipment Supplier Association (OESA), an organization representing automotive industry suppliers.
He also specializes in corporate and shareholder disputes involving minority shareholder or member oppression, class actions, derivative claims, Special Litigation Committees, director and officer liability, fiduciary duties, and other corporate issues. Robert has experience defending securities brokers and financial advisors against claims before the Financial Industry Regulatory Authority (FINRA), class actions, SEC enforcement actions, and other criminal or regulatory investigations. Additionally, Robert is a member of the firm's Intellectual Property Group, and has litigated a variety of patent, trademark, and trade secret disputes.
Michigan Super Lawyers has named Robert as one of their "Rising Stars" in Business Litigation every year since 2013. He was also named an "Up & Coming Lawyer" by Michigan Lawyers Weekly in 2015, and a Top lawyer by dBusiness Magazine. Robert is active in state and federal bar associations, and is a member of the Board of Directors of the Detroit Bar Association, a Council Member for the State Bar of Michigan's Antitrust, Franchising & Trade Regulation Section, and holds leadership positions with the American Bar Association and Michigan Defense Trial Counsel (MDTC).
Prior to joining Miller Canfield, Robert worked in the United States Attorney's Office in Detroit, and was a judicial intern for the Honorable Arthur J. Tarnow of the U.S. District Court for the Eastern District of Michigan.