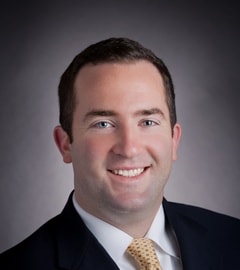 Michael Pattwell
212 East Cesar E. Chavez Avenue
Lansing,
MI
48906
Phone: (517) 318-3043
Fax: (517) 318-3082
Biographical Info
Michael J. Pattwell is an innovative problem-solver who focuses on managing high-stakes litigation and resolving complex regulatory and transactional impasses. His practice concentrates on environmental, energy, and political law. As both a litigator and regulatory attorney, he is well-versed in the ever-changing federal and state statutes and regulations governing environmental due diligence, liability, compliance, remediation, and permitting; natural resource extraction and transportation; utility ratemaking; electric generation and transmission; campaign finance; and elections. Where these laws intersect with complicated fact patterns, Michael excels at producing plain verbal and written advocacy that decision makers can easily digest and appreciate.
He has represented a wide array of clients (including financial institutions, insurers, service stations, manufacturers, foundries, road and bridge builders, municipalities, agribusinesses, environmental contractors, real estate developers, golf courses, extractive industries, pipelines, airlines, and energy-intensive businesses) with great success before federal and state courts and administrative tribunals. He has also worked closely with state legislators, regulators, and trade associations on major policy initiatives resulting in the amendment of numerous environmental and energy laws. While the bulk of Michael's work has been for the private sector, his practice benefits from the unique perspectives gained while serving as special counsel for state legislators and as a special assistant attorney general for state agencies.
Michael presently serves as the Director of Clark Hill's Environmental Litigation Practice, heads Clark Hill's Flint Water Litigation Defense Team, and acts as Lead Counsel for the Association of Businesses Advocating Tariff Equity (ABATE), a group of large businesses associated for the purpose of promoting reasonable, competitive, and nondiscriminatory energy rates and conditions of service. He holds the highest "AV®" Preeminent peer rating from Martindale-Hubbell with the highest ethical standing, has been consistently recognized by Super Lawyers as a Rising Star (2013-2018) in the field of business and environmental litigation, and has been named in Best Lawyers for environmental litigation.
Prior to joining Clark Hill, Michael served as Law Clerk to the Honorable David A. Faber, U.S. District Court for the Southern District of West Virginia, and as Minority Counsel for the West Virginia House of Delegates. During law school, he served as a student prosecutor for the U.S. Attorney's Office for the Western District of Virginia; an extern to the Environmental Defense Section of U.S. Department of Justice's Environment & Natural Resources Division; and a judicial intern to the Honorable Gerald E. Rosen, U.S. District Court for the Eastern District of Michigan.
When off-duty, Michael enjoys spending time with his family. He is an avid outdoorsman, a proficient downhill skier, and an inconsistently average golfer.