MDTC List Serve Unsubscription
If you wish to unsubscribe from the List Serve, first find the link of the List Serve you want to unsubscribe from below. After you get this link scroll down this page for further instructions.
Enter your email in the highlighted box below, and click unsubscribe or edit options. After this scroll down for further instructions.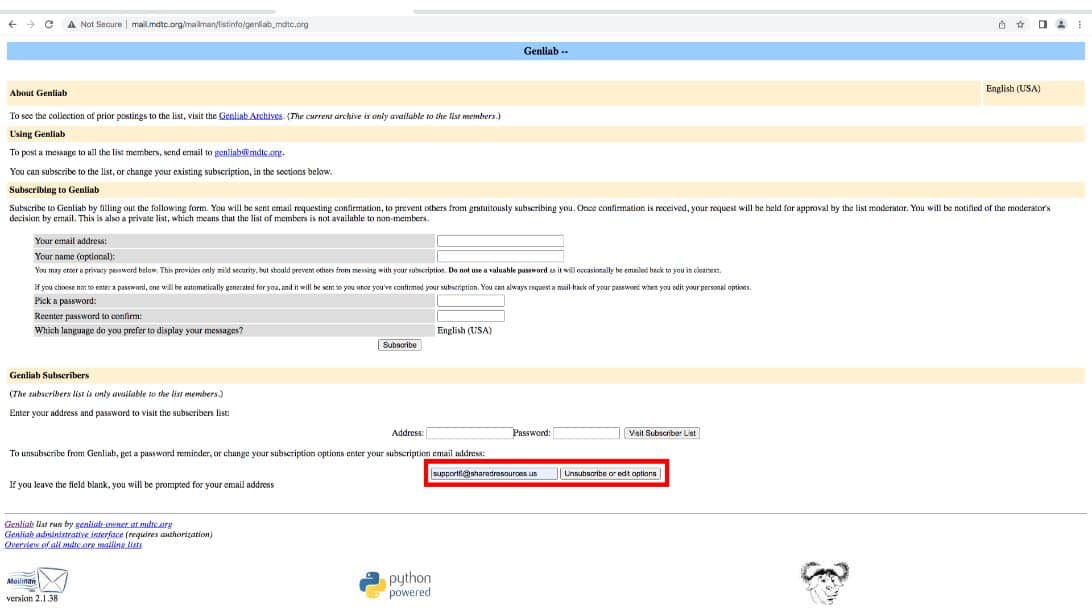 Check the box highlighted in the image below and click unsubscribe. You should get an email letting you know have been unsubscribed. If you have any issues, email support6@sharedresources.us.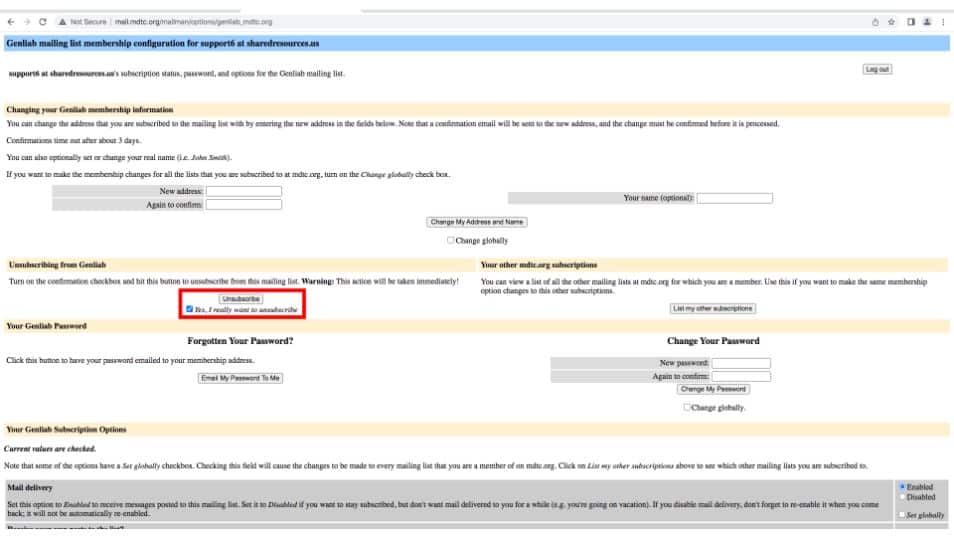 The MDTC discussion list is offered to MDTC members in connection with the practice of law only, and it may not be used for any other purpose nor by any person who is not a member of MDTC. This discussion list is designed to be used as a conduit for informational purposes only.
MDTC takes no position with regard to the licensure, qualifications, or suitability of any expert on this discussion list.
MDTC does not guarantee the confidentiality of your discussion list postings. Please exercise tact and professionalism.
MDTC does not archive requests for information or responses.
If you are a new member of MDTC it will take a few days to have you added to the list. If you need immediate access or have any questions please contact MDTC Staff at 517-627-3745.