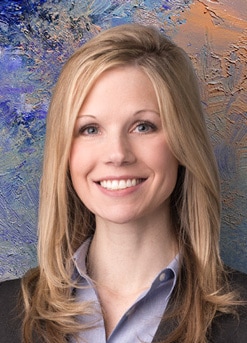 Lindsey Peck
Lindsey's well-rounded and versatile skill set has enabled her to wear many hats throughout her career—litigator, trial attorney, and appellate practitioner. She has litigated countless cases that resulted in summary disposition or summary judgment in favor of her clients. She has also tried multiple cases, all of which resulted in defense verdicts in favor of her clients. For the past few years, she has focused on appellate practice. Her eye for detail and penchant for writing have been the key to her success in both state and federal appellate courts.
In addition to her experience in general liability and personal injury defense, Lindsey has extensive experience in municipal law. She has defended municipal agencies, departments, appointed and elected officials, officers, and employees against a broad spectrum of claims, including statutory claims, civil rights claims, tort claims, zoning and land use claims, employment claims, and contract claims arising out of public works infrastructure projects and improvements. She has also advised boards, commissions, councils, departments, and other levels of government on a wide array of issues that arise in the context of municipal governance.
Lindsey has also handled legal matters on behalf of public utility companies. She has litigated contract claims arising out of indemnity provisions and release agreements, as well as tort and personal injury claims.