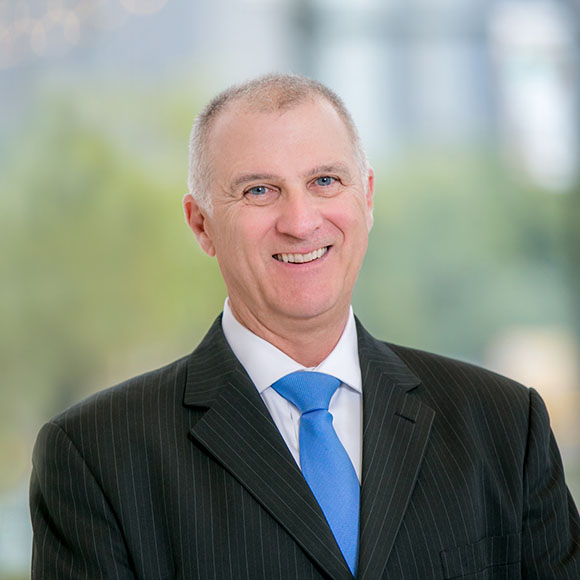 Richard J. Joppich
Richard J. Joppich is a principal with the firm. He graduated from the Detroit College of Law (now Michigan State University College of Law) in 1988 after completing undergraduate studies at Bowling Green State University in Ohio.
A trial attorney with over two decades of courtroom experience in malpractice issues, Mr. Joppich has also provided extensive risk management, patient safety advisory, and educational services to dozens of healthcare facilities and organizations. Closely tied to his litigation practice, he has developed extensive consulting services in Medicare claims reporting compliance issues under the Medicare and Medicaid SCHIP Extension Act of 2007 (MMSEA Section 111) and Medicare reimbursement management under the Medicare Secondary Payer Laws (MSP). This has led to his assistance of many clients in development of in-house reporting compliance programs, claims management and review procedures necessary to capture of reporting data, organization of strategies for Medicare lien risk reduction in claims handling, and Medicare Section 111 vendor contract negotiations and drafting.
Mr. Joppich has been a frequent invited guest lecturer for multiple state, regional, and national organizations, governmental agencies, colleges, and universities live and by way of audio and video webcasts on issues of Medicare reporting compliance, Medicare lien management, mental health recipient rights, and medical malpractice law and litigation. He has also published on many varied issues of law and practice in medical and legal publications relating to his areas of practice.
He serves on the Board of Directors for the Michigan Defense Trial Counsel and continues to be active in several local and state professional organizations relating to healthcare law and litigation. In addition, he has served as an invited group leader for the State Bar of Michigan Professionalism in the Practice of Law program for first year law students and as a mentor for law students at Michigan State University College of Law.
Mr. Joppich is AV® Peer Review Rated by LexisNexis/Martindale-Hubbell. The AV Peer Review rating is the highest rating allowed; it attests to a lawyer's legal ability and professional ethics, and reflects the confidential opinions of the Bar and Judiciary.
Professional Memberships:
Michigan Defense Trial Counsel
Board of Directors September, 2009 – present
Co-Chair Membership Committee January, 2010 – present
Chair Annual Meeting and Conference 2012
Honors, Awards and Other Recognition:
Michigan Defense Trial Counsel
Volunteer of the Year Award 2011
Kitch Drutchas Wagner Valittutti & Sherbrook
2379 Woodlake Drive, Ste 400
Okemos,
MI
48864
Phone: (517) 381-7182
Fax: (517) 381-4427